All Legal Industry Sustainability Standard
In its nearly seven years, the American Legal Industry Sustainability Standard has acted as roadmap and mark of recognition for law firms; to not only take stock of its sustainability program, but to learn how to grow its sustainability and ESG endeavors. Vorgate now brings firms the next evolution of ALISS to help their organizations gain strategic insight and intelligently advance ESG integration.
What's New in the ALISS Relaunch
ALISS rebranded.
ALISS has a new logo, look, and interface. The current ALISS platform (ALISS 1) is still available to users until the end of the year.
ALISS is now the All Legal Industry Sustainability Standard
The ALISS law firm sustainability assessment is open to all legal organizations to use, regardless of whether they are law firms or departments and regardless of where firms or any of their offices are located globally.
Moving beyond the "E" in ESG
ALISS will include access to "S" and "G" aspects for firms who seeking to utilize additional roadmaps to further their ESG goals.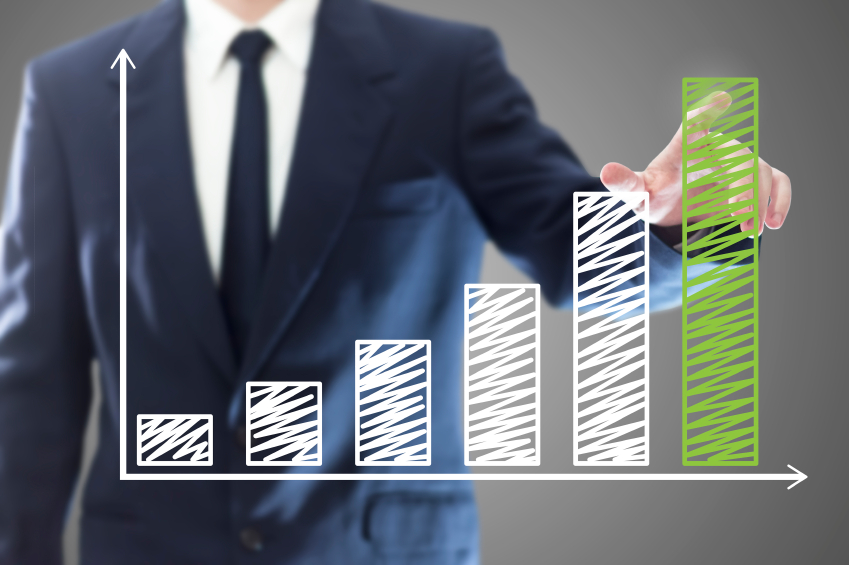 Participant and Performance Recognition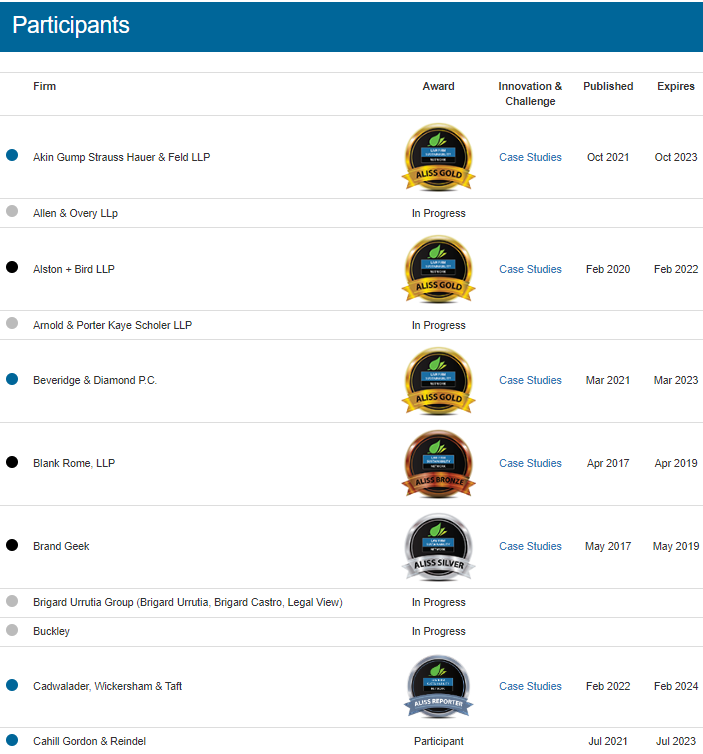 ALISS will continue to provide participant and performance recognition. We encourage all legal organizations who wish to make real, measured practical impact to complete the assessment, benchmark growth and receive recognition for their achievements.
About the ALISS Assessment
The All Legal Industry Sustainability Standard (ALISS – E) is an online self-assessment tool that measures law firm's environmental sustainability. It allows law offices to take stock of their efforts to promote energy efficiency, conservation of energy and resources, recycling and related measures. ALISS is intended to provide guidance, as it allows firms to identify opportunities to enhance their sustainability programs and practices. It also gives recognition for the efforts of law firms.
ALISS is intended to be detailed enough to identify specific areas of strength and opportunities for improvement for each participating firm. The ALISS system awards weighted points, based on personnel, for various activities covering five broad categories, each of which is further broken down into sustainability areas. Firms will receive ALISS recognition for completing their assessment and will be awarded an ALISS Platinum, Gold, Silver, Bronze or Reporter designation.